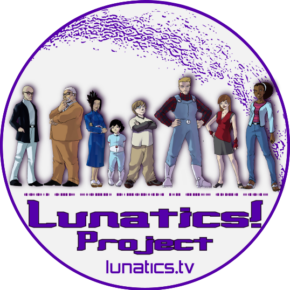 Lunatics! is an original animated science-fiction story about the first permanent settlers on the Moon. We are an independent, free-culture, open-movie production, made with open-source software, especially Blender. Releases: https://lunatics.tv
Series trailers (not episode previews -- those should be in their respective episode repos).
Updated 3 months ago
"Lunatics!" Ep.1: "No Children in Space" Pilot episode, in which seven year old Georgiana Lerner flies into space with her mother, Hiromi and cosmonaut-pilot Sergei Titov, on the first leg of their journey to the Moon.
Updated 3 months ago
"Lunatics!" Animated Science Fiction Series Reusable library assets.
Updated 3 months ago